Tracey L. Wolfman, RN, BSN, MA is CEO of We Care Adult Care, A Registered Nurse with a BSN from Monmouth University and a Master's in Nursing Administration from Columbia University
Tracey serves as Vice President of SCAN-Senior Citizens Activities Network Board, serves on the Board of Directors for Alzheimer's New Jersey, serves on Monmouth University Marjorie K. Unterberg School of Nursing and Health Studies Advisory Board and Dean's Council, and Brookdale Community College Small Business Advisory Board.
My greatest triumph is to see the difference that knowledge, support, and resources can have on the students I teach, the caregivers we empower, and the seniors whose lives we change at!

Tom Hayes is the Director of Customer and Community Relations for New Jersey Natural Gas (NJNG). He is responsible for community outreach, manages the NJNG Charity and serves as the liaison with the New Jersey Board of Public Utilities.  He and his staff handle numerous programs ranging from home ownership and energy assistance to volunteer and educational initiatives throughout NJNG's service area.
Tom serves on dozens of boards and committees for agencies in the Monmouth, Ocean and Morris County areas.  He appreciates the blessings that come from working for a civic-minded company with a great staff and talented, dedicated community partners.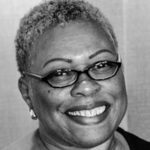 Lavelle Jones, is the AARP NJ State President and serves as the principal volunteer spokesperson for 1.3 million members and 300 volunteers. In partnership with the State Director, the State President helps position AARP NJ to achieve the organization's vision, mission, and strategic priorities. In addition to her work with AARP, Lavelle serves on the Boards of Directors of the Network for Public Education and the Allen-Shaw Foundation. Prior to retirement, Lavelle enjoyed a thirty-year career with a Fortune 100 company, in a variety of managerial and executive positions. She is a graduate of Wellesley College and Seton Hall Law School.
In 2019, Lavelle began hosting the TV Show "Caregivers First" which started in 2017 and is produced by the nonprofit agency SCAN.  The show is aired on local TV channels, Ocean County College, Youtube and in several senior communities.  The goal of the show is to educate caregivers on topics important to making their lives easier and supporting their sometimes challenging journey.

Robin Kampf is an award-winning producer, director, editor and filmmaker with several years experience in television production, film and video.
Robin currently operates her video production company, RJK Media and  produced/ directed and edited her second documentary entitled "Love Wins" which won "Best Documentary Short" at the Red Bank Indie Street Film Festival, the Garden State Film Festival, The Ocean Grove Film Festival, the New Hope International Film Festival and was a finalist in the International Black Maria Film Festival.  "Love Wins" was just picked as an "official selection" to be screened at the Vail Film Festival.
Robin has numerous National awards for producing, including 4 Cable Ace Awards for excellence in producing and programming.  In 1998, Robin was awarded "Producer of the Year", by the New Jersey Cable Television Association and the Cable Television Network of New Jersey.  For the past 15 years she has operated her own video production company, RJK Media.
She began her career in TV production working in local news and features while managing a team of producers for a local TV station. She has also worked in locations and management on several feature films including "Presumed Innocent", "Bonfire of the Vanities", "Jacobs Ladder", among others.
Robin's background in media; writing, producing and directing, as well as all facets of video production is complemented by several years experience in media and public relations.
She has worked with such notable people as Woody Allen, Jane Fonda, Gov. Whitman, Barbara Walters, Mary Tyler Moore, Joan Rivers, among others.
She also serves as an adjunct professor teaching television at various colleges throughout New Jersey.
Robin presently provides video production services for the New Jersey School Boards Association in Trenton, NJ.
She currently resides in Long Branch.